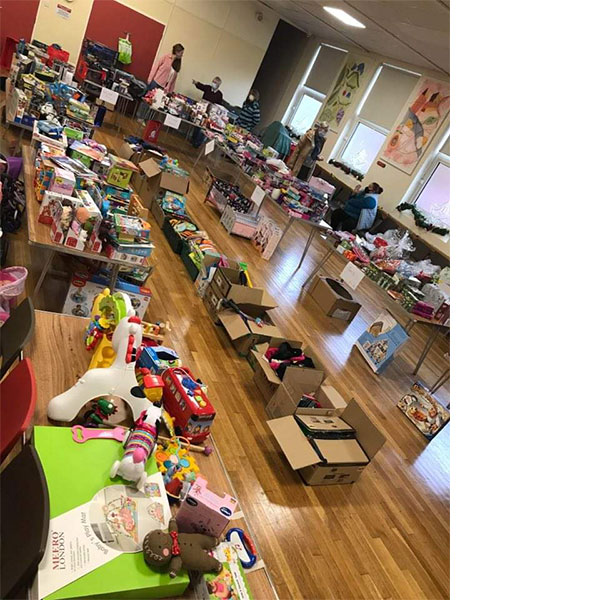 Over many years our church has always had a toy service on the first Sunday in Advent.This year we have not been able to have one due to the lockdown.
However this year we have received and purchased many presents for all ages of children .Jane Armstrong and a dedicated group of volunteers have sorted them all out as you can see all laid out in the hall 
To date we have over 90 bags of gifts which will be delivered to vulnerable families before Christmas day.
What a great effort this year.