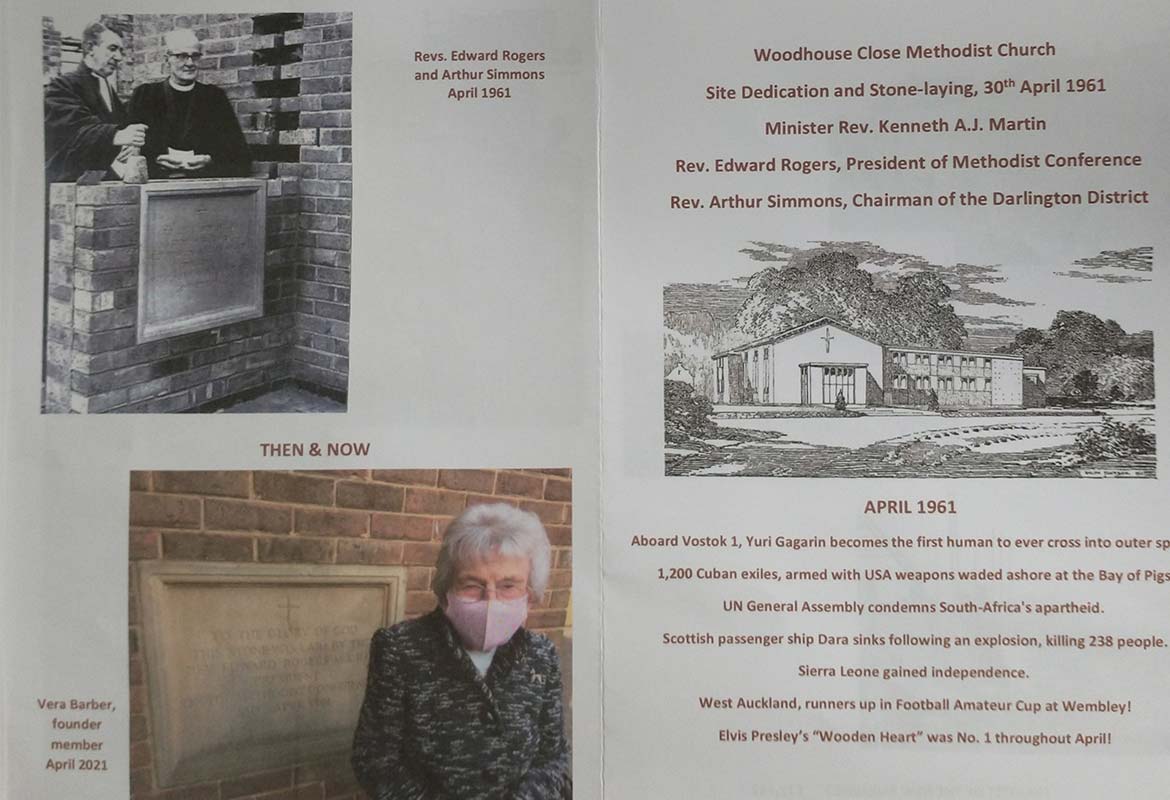 This last Sunday 2nd May Revd. Kevin Watson a Church member and former moderator of the United Reformed Church led the worship reflecting on the day 60years ago
Attached is the original service sheet and photographs of the dedication.
Vera Barber the only surviving founder member is pictured against the foundation stone taken last week on 30th April 2021.