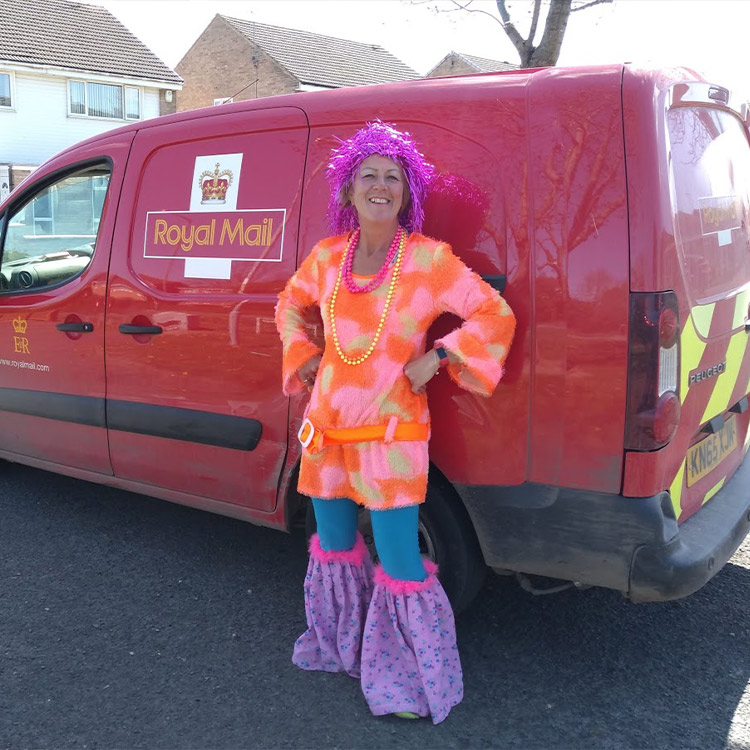 Diane a friend of our Church and also a post lady has been collecting monetary and food donations in fancy dress over the last 2 weeks as she delivers post to streets in Bishop Auckland, Tindale Crescent And West Auckland as well as up the dales.
This has proved both enjoyable and through the generosity of many of her regulars a stagering £400 and rising as well as carriers of food have been given. Ensuring social distancing is being observed Diane is continuing this week. An appeal for more fancy dress outfits is being made as Diane likes to have a different one each day. Any donations can be dropped off at the Church Centre Mornings from 10-00am till 1-00pm.
Many thanks Diane for your valuable support at this time.